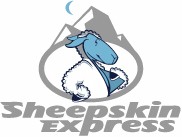 Welcome to Sheepskin Express.
We provide top quality sheepskin seat covers.
We are open. Please call us or email us.
$70.00 off any PHONE ORDERS OVER $518.00 AND FREE SHIPPING!
1-800-399-8041
(Mon-Sun 7am-10pm EST)
Looking for More Sheepskin Seat Cover Pictures? - Click Here
---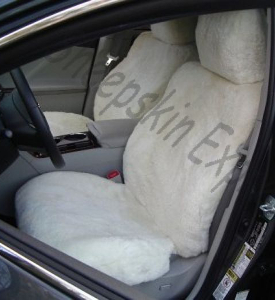 White
Camel
Call Us Toll Free: 1-800-399-8041
(Mon-Sun 7am-10pm EST)
---
Super plush, 1" thick Australian Merino Sheepskin adds the greatest comfort, beauty and protection to your seats. Hidden straps and elastic borders completely secure the covers to your seats.
Custom Made: Available in 8 different pre-made styles. We will select the proper style and make slight modifications to ensure the proper fit. The best way to have our top quality sheepskin seat covers for a modest price. Note: If your vehicle is not listed as "Tailor Made Only" then our Custom Made covers are guaranteed to fit. Mass production makes these covers much more affordable. The quality of the sheepskin is the same.
Tailor Made: Tailored from our exact current blueprints - no matter what type of seat, the fit is perfect. We will Tailor your seat covers to your vehicle's exact specifications. Our Tailor Made covers can be found elsewhere for $700. These seat covers are hand made with American Labor. Many of our customers that purchase our Tailor Made covers drive new vehicles or drive an older classic.
It's important for us that you know that we do older vehicles all of the time so please don't be shy about asking about your older vehicle. Sheepskins will improve your seats so much that you may keep your car or truck 10 more years!
If you love your vehicle, you will love it that much more with our All Sheepskin Tailor Made or Custom Made Seat Covers. We also do any type of Bench Seat for all cars and trucks. Includes a two year warranty.
---
Available Colors:
Gobi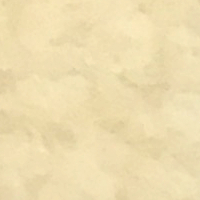 Pearl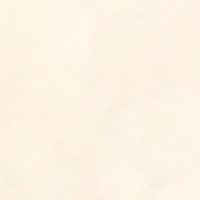 Camel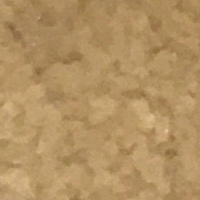 Silver
Dark Silver
Mushroom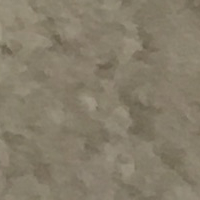 Blue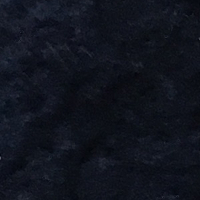 Burgundy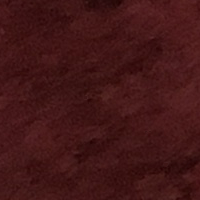 Charcoal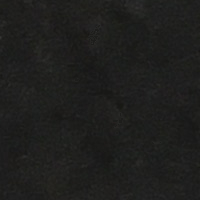 Pewter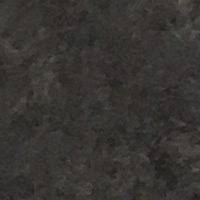 Black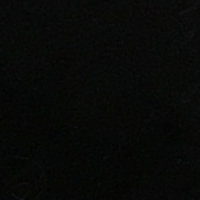 White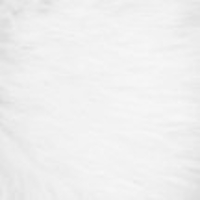 ---
Our sheepskin seat covers have unique qualities.
1) The fibers of our natural sheepskin can breathe. Each fiber is hollow which allows cool air to flow through them in the summer. This effect will tame hot car or truck seats. In the winter sheepskin will act as an insulator, with the ability to keep warm air close to the body. Seat heaters will work, but many will stop using them.

2) Our sheepskin seat covers are durable and expertly constructed. Natural sheepskin fibers can be bent over 20,000 times without breaking. When you check the seams of our covers you will immediately notice the high level of craftsmanship. If there is any problem at all we will find a solution.

3) Sheepskin seat covers are dirt and bacteria resistant due the natural lanolin present. Also, in combination with the tanning process we use, they will not shed.

4) Sheepskin is naturally resistant to water, static and fire. If you are looking for sheepskin seat covers for your airplane, we have an official flammability data sheet on file. We will need measurements for most airplanes and RVs.
---
Latest Customer Testimonial
"I wanted to express how impressed and pleased I am with my experience purchasing from Sheepskin two sheepskin covers. I needed them in time to travel from Midwest to Florida. When I called the contact # I received a prompt call back, by the company owner. He made me feel like a true valued customer, giving me a lot of personal guidance as to which covers to order as well as color recommendation. The covers arrived two days ahead of schedule. They were gorgeous."



Customer Testimonials
"I drive a 1984 Volvo 240 D wagon and to have one of your plush covers has long been a dream of mine. I ordered a deep blue one that mirrors the deep blue of the original vinyl. It came today. I am thrilled and excited to drive my car without burning my legs in the summer and chilling them in the winter. Thank you along with my gratitude to Al, perhaps the most even and knowledgeable employee I have EVER spoken with, your company is lucky to have him as your representative. Thank you, once more, for your superior product and excellent service."
Jan, FL
"We received our sheepskin covers today and installed them right away. They are WONDERFUL! Thank you. Thank you. Thank you!"
Ron and Eydie, TX

"Your Tailor Made seat covers are a perfect fit & Oh so soft, quality comfort for my aging bones!"
James, OH

"Received package and have installed. Look great. Thanks for excellent service."
Larry, AZ

I just installed the seat covers for my BMW. They fit like a glove. Thank you."
Steve, FL
"Just a quick note to tell you how satisfied my wife and myself are with the product. I ordered the more expensive tailored set and they fit just like a glove! The cutouts with the Velcro for the side impact air bags were just in the right position. You have a very satisfied set of customers and thanks again for your help. Warmest Regards,"
Jeff and Susan, WA

"Thank You so much for the beautiful covers. They fit perfectly! And for recommending the perfect color! Everyone is in awe! They will be so cozy for my husband and I as we travel. They arrived just in time for a quick long trip. So fast! I am beyond pleased!!"
Charlotte, OH
"They are beyond perfect!! I haven't yet installed the back seat, but will try and do that today. So far... the front seats, console, and steering wheel are done :-) What an absolute treat. The difference is immediate - it's been below 33 degrees and I've been going on drives solely because it's made the entire driving experience soooo much better. Thank you so much for the quality work you do and the accommodations you made regarding delivery. I couldn't be more grateful. Whatever sites you would like me to post an extremely positive review on, I am glad to do. You may also publish this review on your website, if you'd like. Incredibly happy. Thank you!!!"
Jennifer, KS
"I just wanted to tell you that I received the seat covers and I am more than impressed! The quality was even higher than expected. This was my first internet purchase, I wanted to say I am more than satisfied, I will tell all of my friends."
April, CA
"Hi, This is Nikki, with the Dodge Magnum, I just wanted to let you know I have a testimony to give about your seat covers. They are absolutely awesome and they fit perfectly! It is so much nicer to get into my car now without burning my rear end on the hot leather! The cold winters are almost here in the desert and it sure is nice to sit on sheepskin! Thank you for the best investment I have made on seat covers ever!"
Nikki, AZ
"Chad, The sheepskin seat covers are beyond what I expected, simply fabulous. It has actually been a "pleasure" to work with you regarding my order. "Best Customer Service" I've experienced in a very long line of disappointments. Cheers,"
Greg, TN
"I have my sheepskin seat covers installed! They are absolutely gorgeous. Fit wonderful. I've never done it before and they installed within the hour, not bad for a beginner. Thank you so much for the fast service. I also want to thank the fellow on the phone, he did a great job on giving me great service and instructions. He was so helpful."
Lori, UT
---
1) What are the best reasons to buy sheepskin seat covers?



A) The fibers of our natural sheepskin can breathe. Each fiber is hollow which allows cool air to flow through them in the summer. This effect will tame hot car or truck seats. In the winter sheepskin will act as an insulator, with the ability to keep warm air close to the body. Seat heaters will work, but many will stop using them.

B) Sheepskin seat covers will protect your seats. Our sheepskin seat covers are lined. Our lining is a blend of mostly cotton with some polyester. The lining is attached to the back of the seat covers at the seams. It is not ironed on. Our lining has no adhesive agents. Our lining is cut to the size of each individual piece of sheepskin and attached as each piece is sewn together. The lining protects your seats from leather on leather contact that would rub and wear out your seats.

C) As mentioned in answer "A" and "B", Sheepskin Seat Covers will keep you warm in the winter and cool in the summer. This is a natural trait of sheepskin. Sheepskin will also pull humidity away from your body. In addition to protecting your seats and looking great, they will add an unequivocal therapeutic comfort. They have caught on fast in California, Texas, Arizona, Florida and New York. Many Midwestern States are now starting to follow this new trend.

D) Sheepskin seat covers look great. With our many colors to choose from, you will find the perfect match for your interior. While headrest covers are not necessarily needed, a console cover will protect your console and also protect your arm and elbow on a long drive and they both add a great look to your vehicle.


2) Why should I buy my sheepskin seat covers from Sheepskin Express?

A) We have been selling sheepskin seat covers online for almost 20 years.

B) The sheepskin seat covers that we offer are the best ones you will find anywhere.

C) We have real competitive prices, especially considering the quality we offer.

D) We guarantee the fit and your satisfaction.

E) Lots of our business comes from returning customers who have purchased a different vehicle and know they will get treated right.


3) What types of sheepskin seat covers do you offer?

A) We offer 100% Pure All Sheepskin Australian Merino Sheepskin Seat Covers.

B) Our sheepskin seat covers do not have any synthetic fleece.

C) We have two types, Custom Made All Sheepskin and Tailor Made All Sheepskin.

1) Custom Made All Sheepskin are covers that have been mass produced and we pick the proper set that matches your vehicle's seats. This brings the cost down.

2) Tailor Made All Sheepskin are covers that are made from scratch to your vehicle's seats exact specifications. These are made with highly skilled American Labor. Some vehicles require Tailor Made due to the complexity of the seats.


4) What else should I know about sheepskin seat covers?

A) People have been using sheepskin seat covers in moving vehicles that date back possibly to the bronze age.

B) Europe has been using sheepskin seat covers as car seat covers for decades.

C) Many people in the United States wouldn't go without sheepskin seat covers, but depending on your location, it's understandable if you've never heard of them before.

D) We use only the highest quality pelts to make our sheepskin seat covers.


---
Call Us Toll Free: 1-800-399-8041
(Mon-Sun 7am-10pm EST)
---
We love our sheepskin seat covers and so will you!

"We guarantee satisfaction."
(Click above image to view our Facebook)
Accessibility Statement | Privacy Policy
Copyright © 1999-2020 Sheepskin Express. All rights reserved.