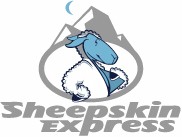 Accessibility Statement
Sheepskin Express is committed to ensuring digital accessibility for people with disabilities. We are continually improving the user experience for everyone, and applying the relevant accessibility standards.

Measures to Support Accessibility
Sheepskin Express takes the following measures to ensure accessibility of Sheepskin Express website:

Include accessibility as part of our mission statement.
Include accessibility throughout our internal policies.
Integrate accessibility into our procurement practices.
Appoint an accessibility officer and/or ombudsperson.
Provide continual accessibility training for our staff.
Assign clear accessibility targets and responsibilities.
Employ formal accessibility quality assurance methods.
Conformance status
The Web Content Accessibility Guidelines (WCAG) defines requirements for designers and developers to improve accessibility for people with disabilities. It defines three levels of conformance: Level A, Level AA, and Level AAA. Sheepskin Express is fully conformant with WCAG 2.1 level AA. Fully conformant means that the content fully conforms to the accessibility standard without any exceptions.
Feedback
We welcome your feedback on the accessibility of Sheepskin Express. Please let us know if you encounter accessibility barriers on Sheepskin Express:
Phone 1-800-399-8041 (Mon-Sun 7am-10pm EST)
E-mail: emailus@sheepskinexpress.com
Mailing Address:
Sheepskin Express
3138 West 150 South
Warsaw, IN 46580
United States of America

Technical Specifications
Accessibility of Sheepskin Express relies on the following technologies to work with the particular combination of web browser and any assistive technologies or plugins installed on your computer:
HTML CSS JavaScript These technologies are relied upon for conformance with the accessibility standards used.
---
---
Call Us Toll Free: 1-800-399-8041
(Mon-Sun 7am-10pm EST)
---
We love our sheepskin seat covers and so will you!

"We guarantee satisfaction."
(Click above image to view our Facebook)
Accessibility Statement | Privacy Policy
Copyright © 1999-2020 Sheepskin Express. All rights reserved.